Active Duty Military Servicemember or Spouse License Recognition Application - Division of Occupational and Professional Licensing
In accordance with provisions in the the Veterans Auto and Education Improvement Act of 2022 (VAEIA), active duty servicemembers or their spouses who hold and maintain an occupational license in good standing in another state can have their license recognized as valid at a similar scope of practice or discipline in Maryland. This provision to practice applies if you or your spouse have received orders to be stationed in Maryland and is valid for as long as that military placement remains in Maryland.
Please note the following definitions:
"Servicemember" is defined as a member of the "uniformed services."

"Uniformed services" means:

the armed forces - defined as "Army, Navy, Air Force, Marine Corps, Space Force, and Coast Guard." 
the commissioned corps of the National Oceanic and Atmospheric Administration
 the commissioned corps of the Public Health Service.

"Occupational license" is defined as an individual license under one of the following boards, commissions, or programs:
"License in good standing" is defined as a license of a similar scope of practice that has been issued by a U.S. state or territorial licensing authority and held in accordance with the standards of local laws and regulations. This license must be maintained in good standing in its original jurisdiction for the duration of the military orders.
"Spouse"  is defined as "husband or wife, as the case may be"; verified by proof of an issued marriage license or certificate
"Reside in state of Maryland" is defined as Maryland being the site of your primary residence as a result of military orders
Please be advised that this is NOT an application for permanent licensure or certification in the State of Maryland.  Rather, this is an application for an official letter of recognition that will allow you to practice while residing in Maryland without obtaining licensure, provided you meet all requirements. There is no fee associated with this application.   
You may qualify for this license recognition if you meet the requirements outlined below:
You or your spouse is an active duty military service member
You reside in Maryland as defined above
You hold an occupational license in good standing as defined above
You have used your occupational license in the two years immediately preceding the order to relocate to Maryland
Before you submit the application below, we strongly recommend you review the Laws and Regulations on our website. As your license is recognized as valid to practice in Maryland,  you will be subject to all standards of practice, ethics and continuing education requirements as outlined in the Maryland Annotated Code and the Code of Maryland Regulations. Please review these documents as early as possible to verify your understanding of your legal responsibilities as licensed professional operating in the state of Maryland.
If you seek a Maryland professional  license or certificate that does not expire when your or your spouse's Maryland military orders expire, DO NOT complete this application. Instead, complete the application for permanent licensure/certification by examination or permanent licensure/certification by endorsement/reciprocity, whichever is appropriate. There is a fee associated with those applications and they can be found on your board or program's website.
Note: There may be other documents required to practice for specific licenses. If these documents are required, a representative from the board, commission, or program will contact you to submit them.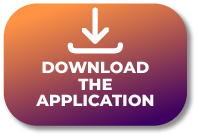 * Please save the application form to your computer before you begin filling it out to make sure that your changes are saved as you complete it.