Governor Larry Hogan announces Antonio P. Salazar as Commissioner of Financial Regulation at the Maryland Department of Labor, Licensing and Regulation
Salazar brings over 3 decades of experience in banking regulation, 26 of those years in Maryland
BALTIMORE, MD (June 22, 2017) – Governor Larry Hogan announced today that Antonio Salazar will be officially named as the new Commissioner of Financial Regulation at the Maryland Department of Labor, Licensing and Regulation (DLLR) effective July 5, 2017. Mr. Salazar brings more than 30 years of experience in banking law, commercial financing transactions, loan restructurings and work-outs, real estate and general business law and transactions.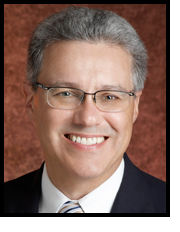 "Antonio Salazar brings a wealth of experience and knowledge to the Division of Financial Regulation," said Labor Secretary Kelly Schulz. "As Commissioner, he will have a very important role of regulatory oversight and public policy development. We are very fortunate to have a professional of Antonio's caliber serving the citizens of the state."
Since 2009, Mr. Salazar has lead the Banking and Financial Institutions practice at the law firm Davis, Agnor, Rapaport, & Skalny, LLC. Prior to joining the firm, Antonio served for 18 years as Deputy General Counsel of Provident Bank, a large regional mid-Atlantic bank based in Baltimore. He started his banking career as an enforcement attorney with office of Comptroller of the currency. He holds a law degree from The George Washington University Law School and a Bachelor's degree from Georgetown University.
Mr. Salazar is admitted to the Maryland, Connecticut, and District of Columbia Bar. Antonio was recently appointed by Governor Hogan to the University of Maryland Medical System (UMMS) Board of Directors. He is graduate of Leadership Howard County, Class of 1999, has served as President of the James Rouse Entrepreneurial Fund and the Centro de la Comunidad, is a member of the Hispanic Bar Association, MakingChange, and speaks fluent Spanish.
About the Maryland Department of Labor
The Maryland Department of Labor is committed to safeguarding and protecting Marylanders. We're proud to support the economic stability of the state by providing businesses, the workforce, and the consuming public with high-quality, customer-focused regulatory, employment, and training services. For updates and information, follow the Maryland Department of Labor on Twitter (@MD_Labor), Facebook and visit our website.
MEDIA CONTACT:
Michael Harrison
Policy Director
410-230-6008 (office)
443-800-5947 (cell)