Maryland Works for Wind - Workforce Development and Adult Learning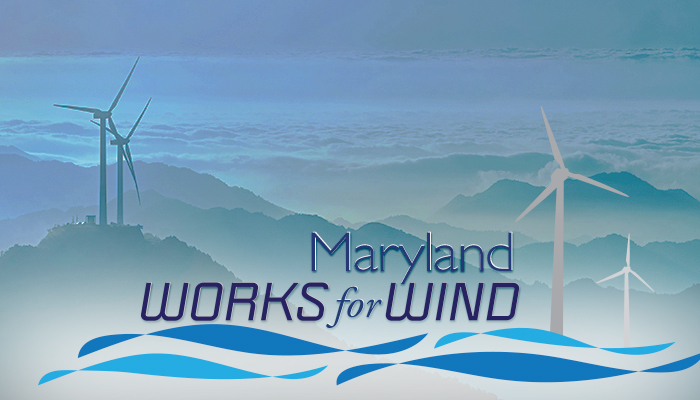 In fall of 2022, the United States Department of Commerce awarded Maryland nearly $23 million dollars under the Good Jobs Challenge grant program to foster the development of a workforce to support the emerging offshore wind industry.
Maryland Works for Wind (MWW) is a regional consortium committed to establishing Maryland as the country's premier destination for offshore wind training, fabrication, and employment. The project includes a robust sectoral partnership inclusive of employers, unions, Local Workforce Development Areas, business alliances, and training providers. Collaboratively, the partners will cultivate a pipeline of skilled talent to support the emerging Offshore Wind clean energy industry.
Through MWW, MD Labor demonstrates its commitment to drive economic development, connect underrepresented populations to good-paying careers, and build upon existing investments. The success of MWW hinges on the development of a thriving and diverse ecosystem of Maryland-based partners, including State Agencies, such as the Maryland Energy Administration, employer partners, such as Ørsted and US Wind, as well as a multitude of other partners.
Please be sure to check back for updates!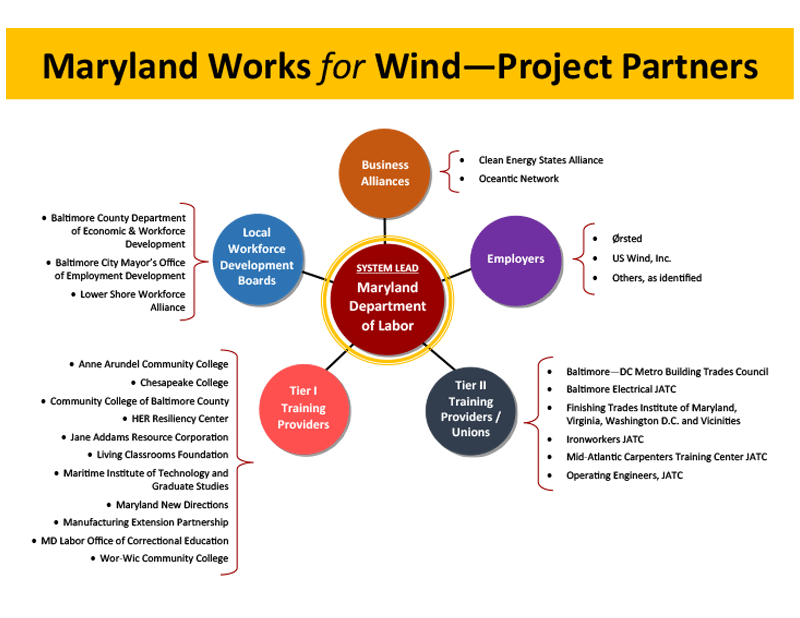 Maryland Works for Wind Policy
For more information on offshore wind efforts in Maryland, please visit the Maryland Offshore Wind Website.