Maryland Business Works - Workforce Development and Adult Learning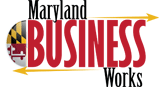 Responding to repeated requests of Maryland's businesses in consultation with the Maryland Department of Commerce, is excited to announce the return of Maryland Business Works, a highly successful incumbent worker training program.
With a substantial initial investment of $500,000 in business engagement funds, the Maryland Department of Labor is eager to partner with Maryland's businesses to support employer strategies for retention, growth and, expansion. This project requires a dollar-for-dollar match by the employer, which allows for an overall investment of $2 million in incumbent worker training.
Training funds can be used to upgrade the skills of current employees while also creating opportunities for new hires in in-demand occupations and skills. Participants completing the program will gain transferable skills or industry-recognized certifications or credentials, leading to potential career growth and increased wages. Projects will be industry-focused and employer-based, targeting small business, particularly at the local level.
Contact the Division of Workforce Development and Adult Learning at 410-767-2173 or DLWDALbusinessservices-labor@maryland.gov for more information.
The Maryland Business Works Program…
Invests in Maryland Private Sector Businesses -- Private sector businesses with 500 employees or fewer that provide in-demand products or services.
Provides True Partnership with Businesses -- There is a dollar-to-dollar match requirement, and a $4,500 training cap funding level that may be awarded to a specific trainee for a project or series of projects. The minimum request per year cannot exceed $40,000.
Meets Businesses' Training Needs -- The Program funds classroom-based training, in-house staff training, apprenticeships, and other opportunities for Maryland's businesses as they create and foster their talent pipeline.

Get Started Now…
Related links:
Maryland Business Works (MBW) in the news: