Innovation Contact–Financial Technology (Fintech) - Financial Regulation
The Commissioner of Financial Regulation has designated an "Innovation Contact" within the Agency to support innovation efforts in the financial services sector and to facilitate communication between the Commissioner's Office and entrepreneurs and fintech companies.
The Innovation Contact can assist entrepreneurs, fintech officials, and new fintech companies in navigating the licensing process, reviewing business concepts, evaluating risk management and compliance management systems, and providing feedback on business plans. The Innovation Contact can also provide information about doing business in Maryland and is available to answer questions about Maryland's financial laws, rules, and regulations as they might affect financial products in fields such as money transmission, virtual currencies, payments or lending.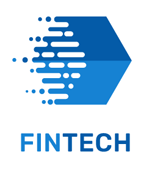 Innovation Contact Information:
Shereefat Balogun
Assistant Commissioner
Office of Financial Regulation
1100 N. Eutaw Street, Suite 611
Baltimore, MD 21201
<4102306390>410-230- 63904102306390> (office)
shereefat.balogun@maryland.gov
Multi-state Coordination to Foster Innovation
Steps such as a designated innovation contact are being implemented by the Commissioner and state financial regulators around the country as envisioned by the Conference of State Bank Supervisors' (CSBS) Vision 2020 initiative. State financial regulators are committed, through this broad modernization and harmonization initiative, to achieving a regulatory system that makes supervision more efficient and recognizes standards and activities across state lines. These efforts will better support start-ups and enable national scale while protecting consumers and the financial system in each state. The Commissioner's Office has participated in these efforts including:
Supporting the establishment of a national Fintech Industry Advisory Panel of 33 companies to identify pain points and recommend solutions;
Participating in the development and deployment of next-generation technology platforms to streamline licensing and supervision; and
Coordinating with CSBS and state regulators in other states to harmonize licensing and supervisory practices.